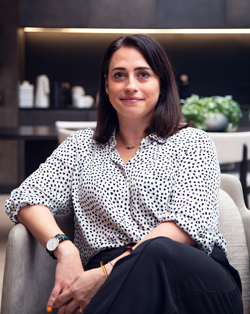 Weber Shandwick, the global strategic communications and consulting firm, announced today the appointment of a new UK Head of Public Affairs. Ella Fallows, government relations and public affairs expert joins following five years at Meta.
In her new role, Fallows will be responsible for driving Weber Shandwick's public affairs offer for the market. She joins from Meta, where she held the position of Politics and Government Outreach Lead, UK and Northern Europe. Fallows brings with her extensive experience in public affairs and policy communications across sectors and markets. She has worked with a range of agencies and organisations including Lexington Communications, Dods Group PLC and Westminster Explained. She is also the founder of Women in Public Affairs Network. Fallows was also named one of the Women in Westminster 100 on March 7th, in the annual list which celebrates the outstanding accomplishments of women in public life by recognising those who have achieved excellence in the world of Westminster.
"Weber Shandwick has a strong strategic approach to integrated public affairs and is uniquely positioned to bring together expertise across the political spectrum, whether that's through local engagement or agenda-setting campaigns. I am excited to be joining this dynamic team and partnering with our clients through what will undoubtedly be a challenging political landscape over the next couple of years," said Ella Fallows, Head of Public Affairs, Corporate Enterprise.
Alongside Fallows' appointment, Weber Shandwick also announced new roles in the expanded Corporate Enterprise team for Gillian Gallanagh, who is promoted to the role of EVP Social Impact and James Clothier, former journalist with twenty years' experience at the Daily Mail and The Sun, who will lead the agency's media relations offer. Stephen Finch is promoted to EVP Client Experience. In addition, Tamsin Northridge an experienced strategic planner takes on the role of EVP Strategy, Corporate Enterprise and Jodie Hedley will lead the Scottish Public Affairs team. These latest additions will bring new skills and experience to help the agency continue to deliver growth with a fully integrated UK offer.
"Boosting our Corporate Enterprise leadership will elevate our commitment to integrated campaigning as we partner with clients to help them navigate the political and societal challenges they are facing. Ella's arrival will significantly enhance our public affairs offering as she brings a wealth of knowledge on creative political campaigning and has also been critical in the forging of a more inclusive public affairs environment through her work to co-establish Women in Public Affairs. Together with James, Gillian, Tamsin and Jodie, they will collaborate to elevate our combined capabilities in the ever-changing world of reputation management where everything is public and everything is political," said Laura Tapper, Managing Director, Corporate Enterprise.